Sun., April 15 2018
6.00 p.m.


Philharmonic Studio of the Hessischer Rundfunk
Puccini e Verdi: Musica sacra
Puccini, Mottetto per San Paolino for baritone, chorus and orchestra
Puccini, Salve Regina for tenor and orchestra
Puccini, Intermezzo from the opera "Suor Angelica" for orchestra
Verdi, Pater noster for SATB
Puccini, Requiem aeternam for the fourth anniversary of Guiseppe Verdis death
for chorus, viola and string orchestra
Puccini, Messa di Gloria

Seil Kim, tenor
Daniel Schmutzhard, baritone
Frankfurter Kantorei
Camerata Frankfurt
Winfried Toll, conductor
promoter: Frankfurter Kantorei e.V.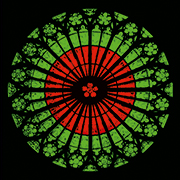 Sun., May 27 2018
11.00 a.m.


Alte Oper Frankfurt
Mendelssohn, St. Paul, Oratorio op. 36
Michael Nagy, baritone
further soloists of the Frankfurt Opera
Frankfurter Kantorei
Arbeitsgemeinschaft Frankfurter Choere (200 years Cäcilienchor Frankfurt)
Frankfurter Museumsorchester
Sebastian Weigle, conductor
Promoter: Frankfurter Museumsgesellschaft
Mon. May 28 2018
8:00 p.m.

Alte Oper Frankfurt
Mendelssohn, St. Paul, Oratorio op. 36
cast see May 27 2018
Sun., November 25 2018


Heiliggeistkirche in the Dominican's Monastery, Frankfurt
Mozart, Concerto for clarinet and orchestra A-major KV 622
Mozart, Mass in c-minor KV 427
Frankfurter Kantorei
Camerata Frankfurt
Winfried Toll, conductor
Promoter: Frankfurter Kantorei